I realized something: You can hardly call yourself something you don't do on a regular, or that you abandon.
For example: You can't call yourself a swimmer when you don't swim. You can't call yourself a writer when you don't write.
And sadly, you can't call yourself a blogger, when in fact, you don't blog.
Isn't that sad? Well guess what, I'm not abandoning this blog anymore! I'm not leaving it like a kid lost in a supermarket, clinging to someone else's leg without realization.
SO BE PREPARED. FOR THE BIGGER, BETTER AND IMPROVED BLOG EXPERIENCE!
SIKE
, it's still the same low-grade quality trash, however it's trash on a regular! YAY!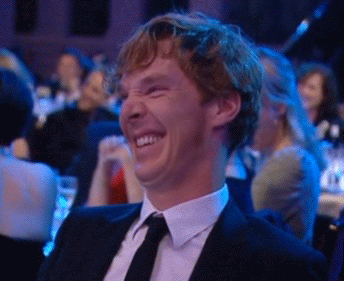 (AW GINGER CUMBERBATCH?!)
In case you're wondering why I was gone for so long, I was really busy, with school and
PSSHT
living a life. (Let's all be Netflix Hermits)
Anyways, welcome back to the Grand Re-Opening of my blooogg y'all.